This video will give you a sense of what it is like to have a video counseling session with Jennifer.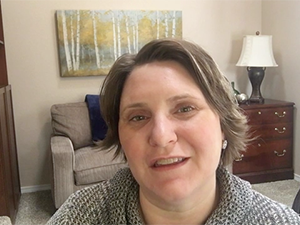 Video Counseling is often referred to as TeleMentalHealth. Research is showing that these services have as much impact as face to face counseling services. TeleMentalHealth is also allowing people who are homebound to have access to convenient care. Some people who might benefit form this convenient access are:
mothers of young children, disabled veterans, people with time constraints, individuals with disabilities
Click on the link below to make a TeleMentalHealth appointment with Jennifer:
Links to TeleMentalHealth research:
TeleMentalHealth provides greater access to care for veterans.
TeleMentalHeatlh has similar outcomes as face to face counseling.